A leading player in the world of accounting and finance training, AAT was first established in 1980. In the 40 years since, our qualifications have been studied by hundreds of thousands of professionals all over the world, representing businesses across the spectrum – from high street independents to multinationals. 
In the year of our 40th anniversary, we have launched AAT Skills Store - a new way to engage with AAT learning materials. Through this dedicated store you'll be able to purchase a growing selection of interactive online courses designed to help you upskill without setting foot in a classroom. 
You'll find online courses that showcase the quality of finance training that has made AAT a trusted name for organisations across the business world including Sainsbury's, P&G, Morgan Stanley, the Ministry of Defence.  Combining this rich expertise with our pedigree for delivering award winning e-learning, AAT Skills Store is the perfect place to address the skills gap in your business.
Find out how you can start, change to, or grow your career in finance with AAT qualifications.
What we do
AAT is the world's leading professional body for accounting technicians.
We work across the globe with around 130,000 members in more than 100 countries. Our members are represented at every level of the finance and accounting world, including students, people already working in accountancy and self-employed business owners.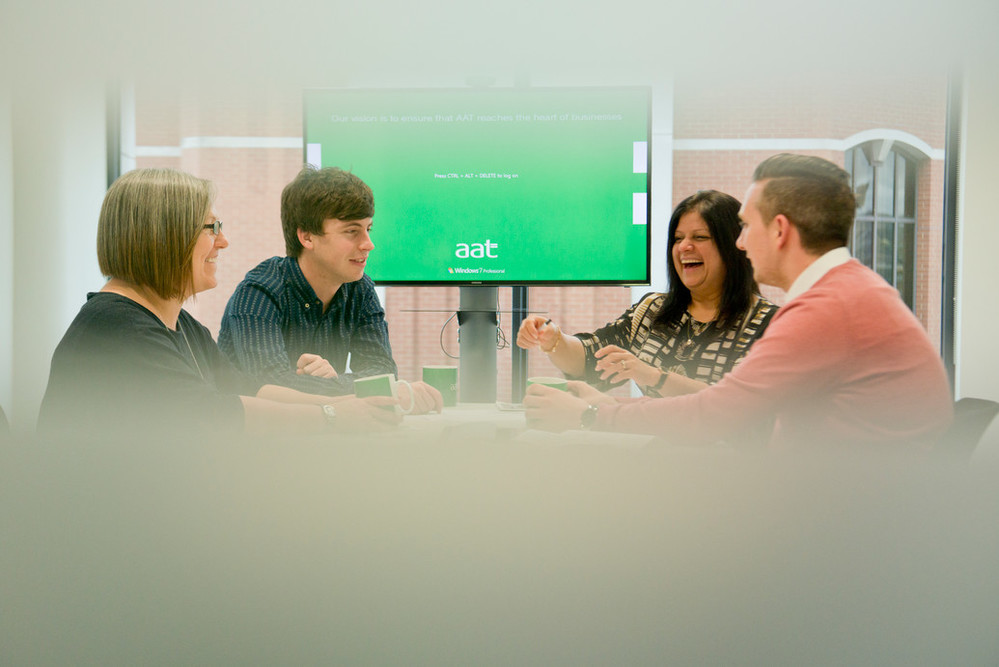 Practical, real-world qualifications
AAT Accounting Qualifications are universally respected and internationally recognised. Organisations such as Sainsbury's, P&G, Morgan Stanley, the Ministry of Defence and many more continue to hire AAT qualified members for their knowledge, skills, diligence and enthusiasm, because AAT represents the highest standards of professionalism. We award around 80% of all vocational qualifications in accounting. 
AAT qualifications are highly respected internationally and are regulated by all four UK qualification regulators, including Ofqual (England), CCEA (Northern Ireland), SQA (Scotland) and Qualifications Wales. AAT is also a recognised End Point Assessment Organisation (EPAO) for the purpose of providing End Point Assessments (EPAs) for apprenticeships in accounting at levels 2, 3 and 4.
An AAT qualification is a route to some of the most in-demand skills in the world, and provides you with a professional status you can be proud of.